Winter can be a little frustrating if you are a fitness enthusiast. Whether you are going outdoors for running or planning an indoor workout routine, it's crucial to maintain your exercise regime by picking the right workout clothes for winter.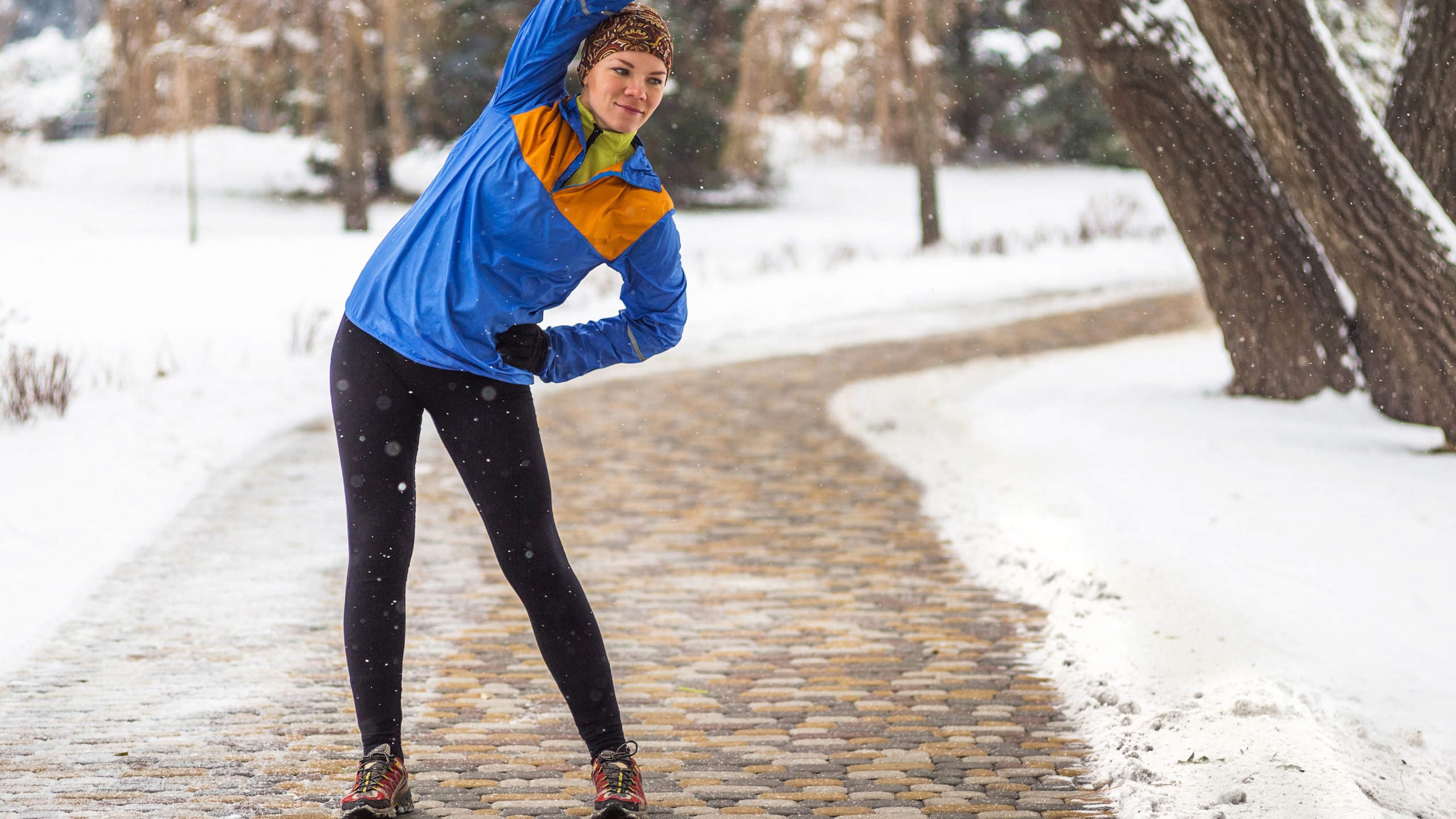 You have to be a little particular with your workout apparel as the weather changes. Any ordinary cotton sweatshirt won't work if you are planning to go cross-country skiing. With tons of high-tech moisture-wicking fabrics including different polyester blends – and a few tips and tricks to dress upright, you can enjoy a comfortable and warm workout if the temperature drops down to zero or even below.
Put on layers.
To stay active in cold conditions, it is highly recommended that you wear multiple layers that don't weigh you down. You surely don't want to stuff yourself up. Simply put, your joints should be able to move freely during the exercise.
When you warm-up, your body's temperature will naturally rise. Putting on too thick layers at this point can become uncomfortable. In fact, over-layering or using outer garments made of heavy materials can cause discomfort and excessive sweating. What's worse is that this results in muscle tightness, and cramps.
Layering gives you the option of removing clothes if it becomes too warm. The temperature during a workout can feel up to 30 degrees warmer. You can remove a layer or two when you feel too hot and put them back on later.
Here are some additional tips on layering:
The first layer should be of thin, synthetic material. It's best to go with polypropylene – it wicks both sweat and moisture so your body can breathe during exercise. Use the same fabric for undershirts, underwear, pants, socks, or leggings.
The middle layer should allow torso insulation. Wool and fleece are two great options in this regard. They keep you warm and comfortable as you get into your workout movements. If it gets too hot, you can always remove the middle.
If you love to work out outdoors, use the topmost layer as a protective shell. It should keep you safe from wind and rain. Waterproof and windproof pants, jackets are great for this weather. Choosing a material – such as nylon – will keep you warm and well-protected.
Change your shoes.
When picking the right winter workout clothes, you might also want to consider changing your shoes.
If your workout involves outdoor running or other activities, there's a risk of your feet coming in contact with ice or cold rainwater. Therefore, it's essential that you pick an athletic, rugged pair of footwear that keeps them from getting moist in damp conditions.
If you don't want to invest in new shoes right now, you can get a waterproofing spray as an alternative. A generous spray will keep your feet dry and protected this winter.
Wear socks.
Socks are not necessary for a workout unless you want to keep your feet warm. For winter workouts, choose thick wool or thermal socks to keep your feet protected. If you don't have those, use several layers of socks until you feel they are warm enough.
Keep your head and ears warm.
With so many clothing layers to handle, it's easy to ignore your head and ears. This is especially true for people who find wearing hats and ear muffs a struggle during a workout.
If you don't want to fall sick and skip your workout for weeks, make sure your head and ears are covered. Protective headwear helps retain body heat and prevents frostbite. The key is to pick a fitted one. A skull cap designed in heavy wool is a great way to keep your head and ears well-protected and warm during chilly weather.
Cover your hands.
Gloves or mittens are a great addition to your winter workout clothes. Make sure whatever you pick is made of awarm material such as wool or fleece. This will not only keep your hands from becoming moist but also keep them warm.
Wearing both mittens and gloves gives you the option of taking one of the layers off if it becomes too warm or uncomfortable for you.
Final word.
Be particularly cautious about the material you are getting for winter workout clothes. While you want the body heat to be trapped inside to keep you warm, you don't want to become excessively sweaty. Use reflective, breathable materials to stay comfortable even after you have layered up.